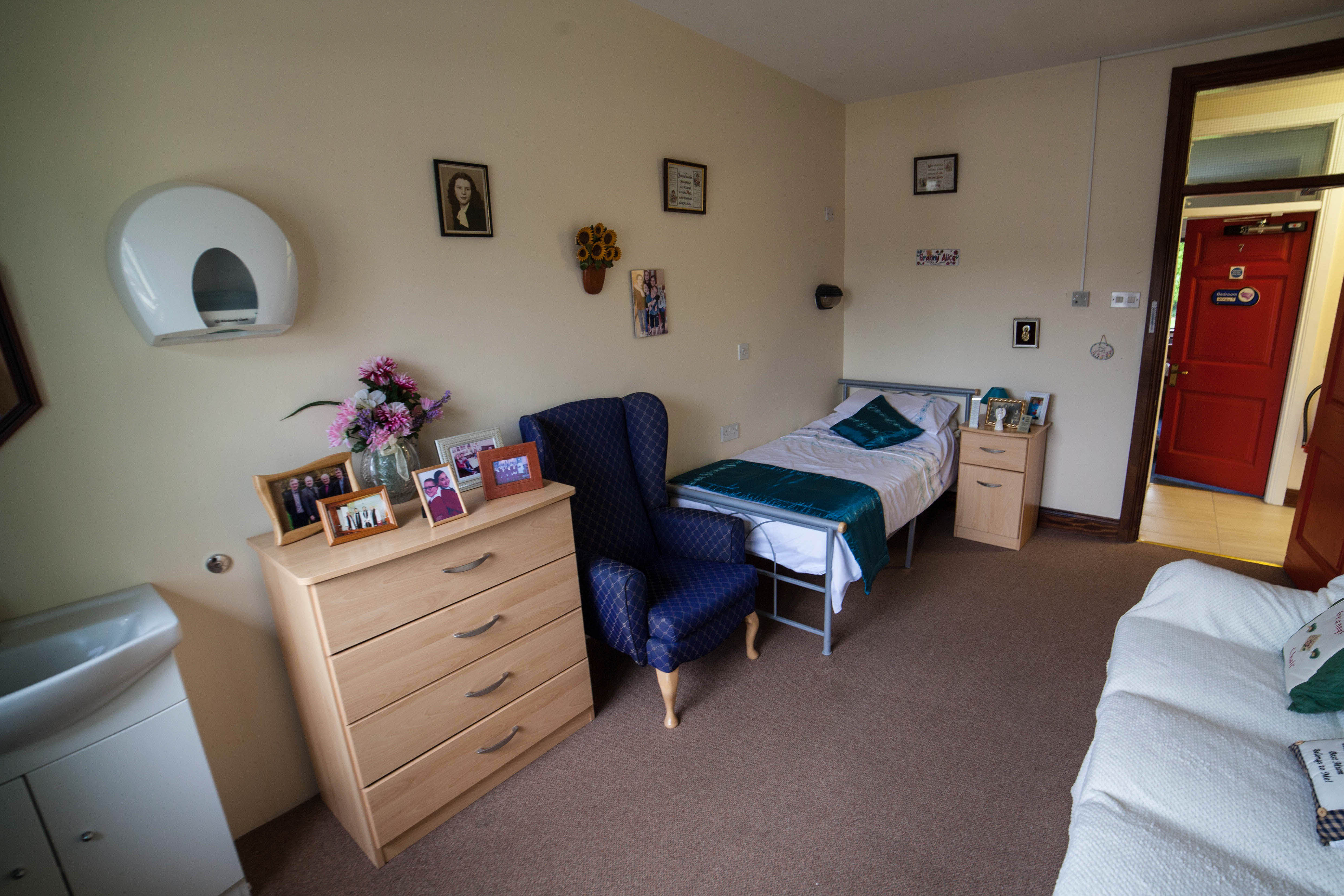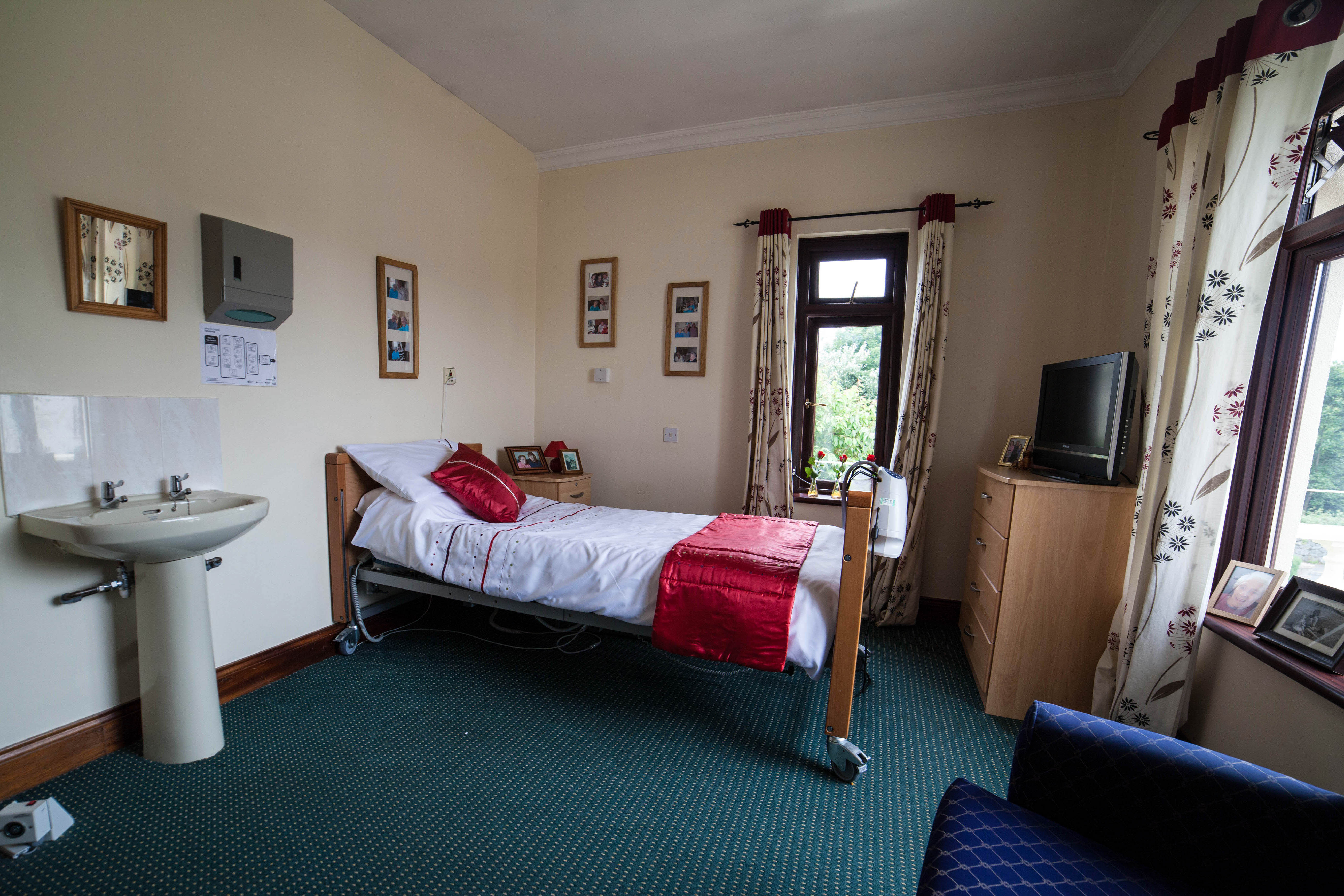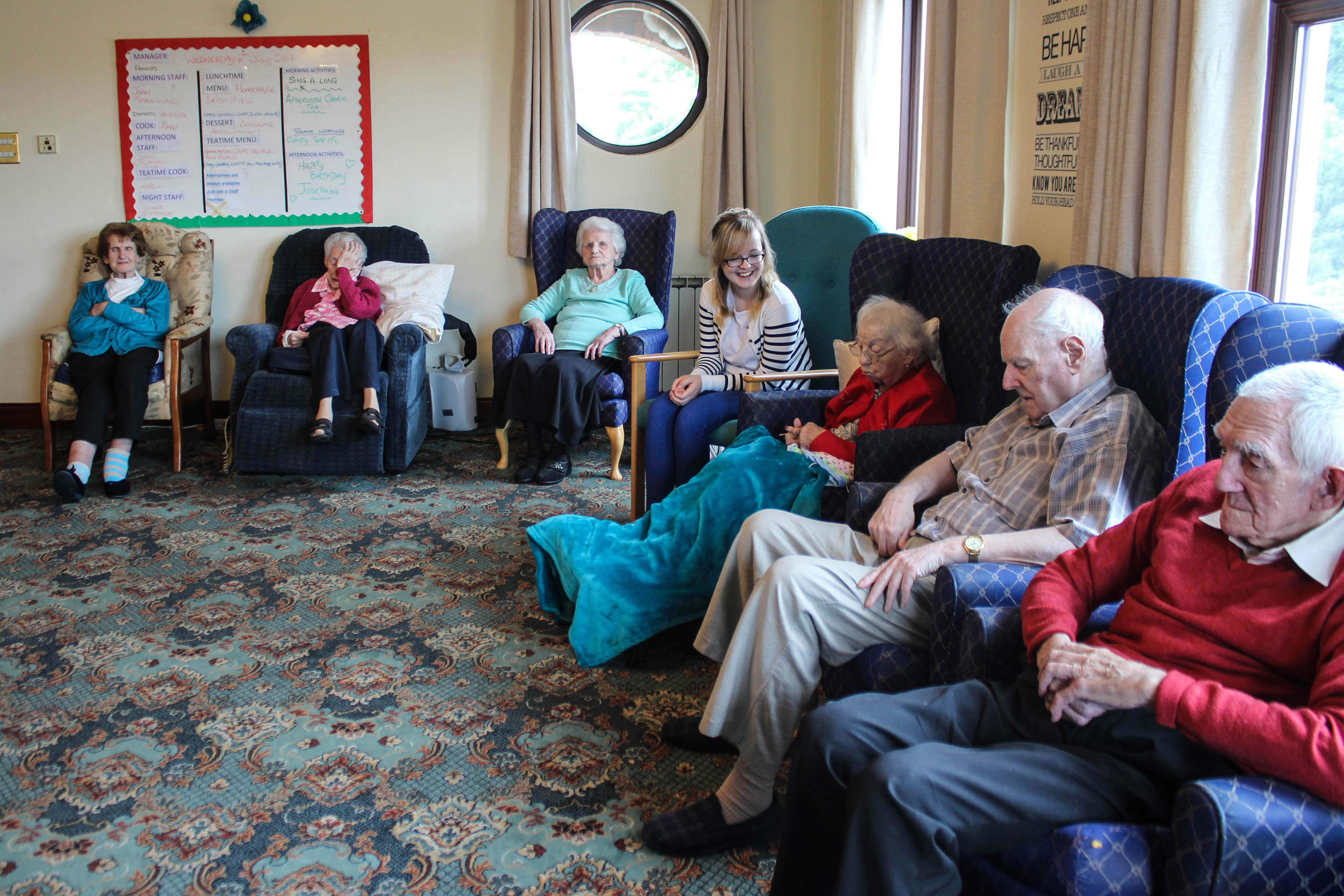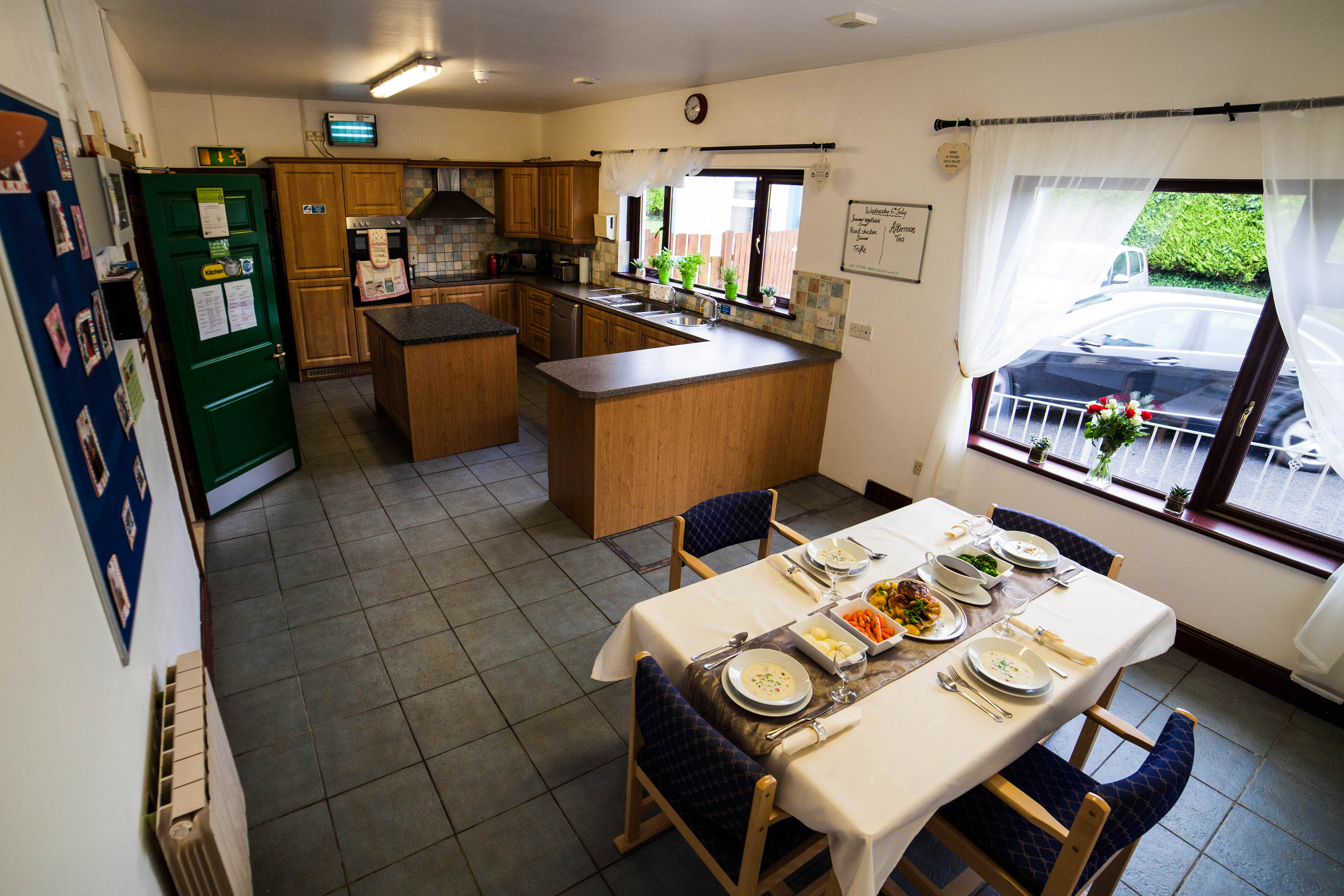 Ard Cuan is a small close knit Care Home with a more homely family feel. We offer 12 bedrooms, a range of singles, doubles and en-suite rooms. All rooms are tastfully decorated and most have views out over the rolling countryside or out onto our Dementia friendly garden. We encourage our residents to personalise their rooms with their favourite belongings from home. Having your photograghs around you, your favourite armchair or small personal items can make a room more comfortable and homely, creating a familiar safe feeling.
Bedrooms
Our bright clean bedrooms have wash facilities so if residents so wish, they can even have their hair done by our resident hairdresser in the privacy of their own room. The rooms all have Hi-Tec staff call buttons for security and safety and our comfortable bedding meets all safety standards. Bedroom and bathroom doors are clearly signed and colour coded for ease and familiarity. Profiling beds and specialist mattresses are available where required, allowing us to meet the needs of residents who need that extra help. In our on site laundry facility, staff take care of all of the residents laundry requirements. Residents can spend time watching TV or entertaining family and friends in their rooms or in the main lounge, whatever they are most comfortable with.
Lounge
In our big bright lounge residents can enjoy many pastimes. Whether it's quietly reading a newspaper, chatting with family, staff or fellow residents, we provide a comfortable space for all. Our lounge has a range of seating from residents own armchairs to specialist seating for those who need it. The lounge is big enough to accommodate visitors like our local school choir and cozy enough to hold our Christmas parties and carol singing.
Kitchen/Dining
Residents particularly enjoy our well fitted country kitchen diner where they can all enjoy meals together or take part in some of the cooking and baking that goes on daily. Staff are happy to encourage residents to join in making the afternoon teas or baking scones or cakes. We have our own little chicken house so we always have fresh eggs on hand and our Head of Kitchen loves nothing more than to be shown a new recipe by a resident.
Our Sunday lunches are well loved and our fun afternoon teas. Residents families are always catered for with a cuppa and a tasty bite but are also welcome to join residents for meals, and birthday teas.