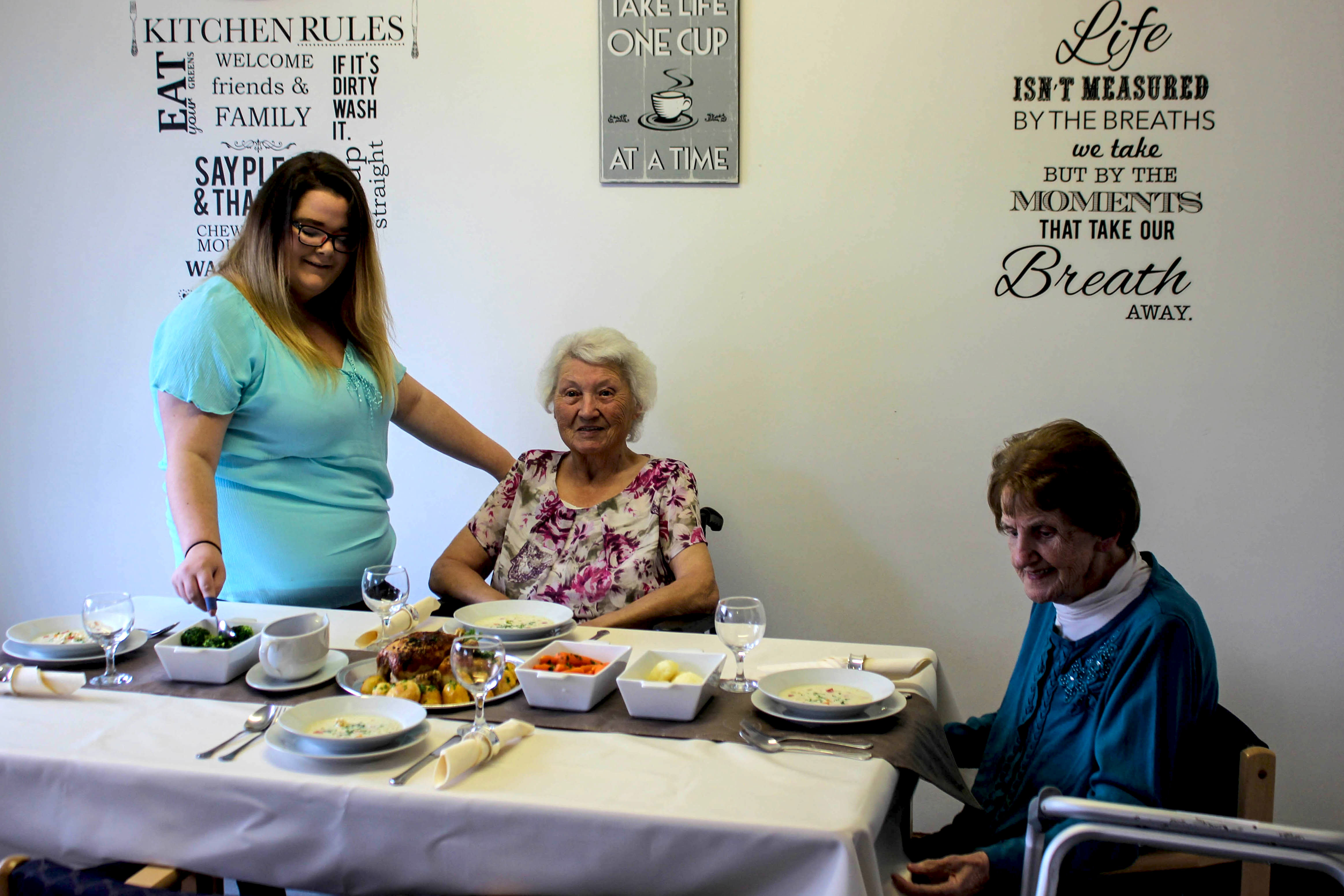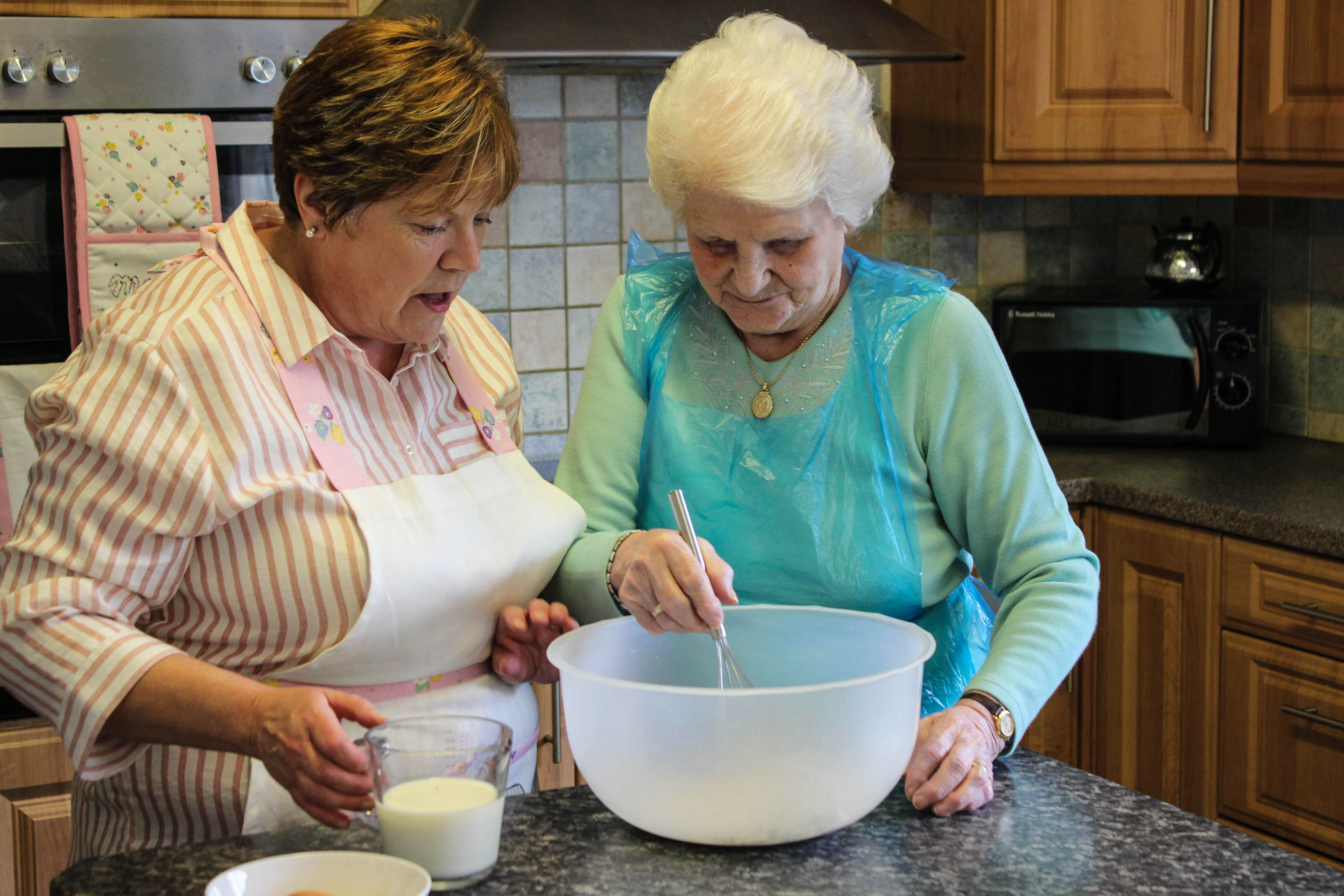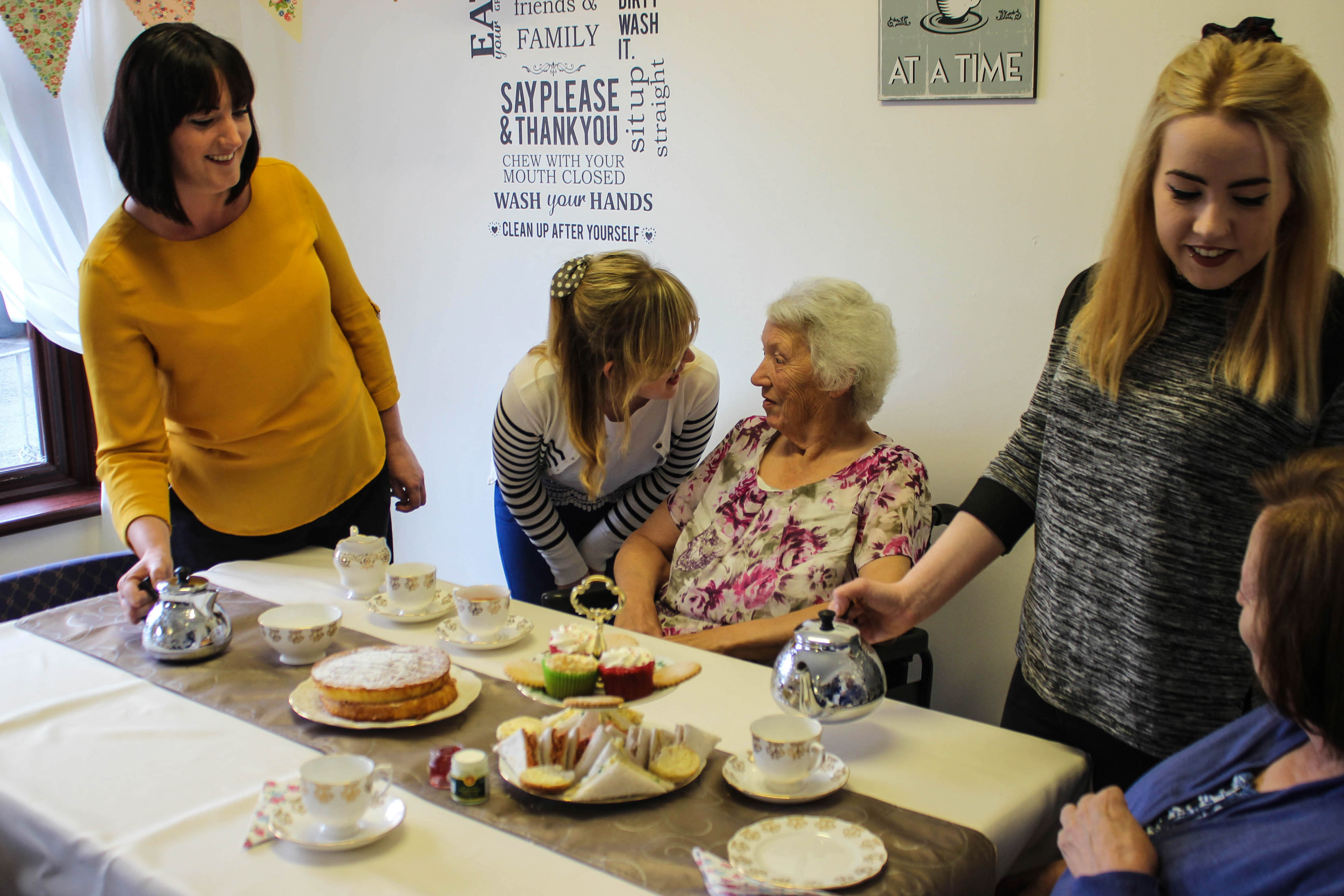 Nutrition
For all of us mealtimes are a very important part of the day. For many it's a chance to sit down and enjoy a home cooked meal with friends or family. Meal times at Ard Cuan are a real social event where residents come together over delicious appetising meals to chat and enjoy each other's company.
As we get older our lifestyles and appetites can change and this can affect the types and amounts of foods we eat. For many older people a decreased appetite can mean that they don't get enough essential vitamins, minerals and fibre, and this can contribute to illness or exacerbate some chronic conditions.
At Ard Cuan we recognise the need for good nutrition, as we understand the protective role this can play in a number of age-related conditions. Good nutrition keeps muscles, bones, organs, and other body parts stronger for longer and good nourishing meals will give you more energy and help you look and feel better.
So our head of kitchen designs well-planned menus using fresh, seasonal ingredients and the cooks create tasty well balances meals with alternatives available at every meal. We take great pride in providing good food, well cooked and well presented for every resident. As far as possible our ingredients are locally sourced and we even keep our own chickens so we are never short of eggs for those homemade scones and pancakes. There is always a cup of coffee or tea for visiting family and friends and with a little prior notice, we are always happy to include them at meal times and special occasions. Although residents are encouraged to eat in the Dining Room they are also welcome to eat in the lounge or in their room if they wish that additional privacy. Drinks and snacks are available throughout the evening and night.
Our menus are rotated every three weeks, giving more choice to residents and are inline with guidance from the HSC Public Health Agency, Nutritional guidelines and menu checklist for residential and nursing homes.
As well as understanding each resident's preferences and keeping them accurately recorded, we regularly discuss their care and nutritional needs with the residents and their families. This allows us to cater for an individual's tastes and dietary or cultural requirements.
Special or soft diets
We are happy to cater for many special diet requirements and just as you would in your own home.
When someone is restricted to a soft diet because of chewing or swallowing difficulties it can be challenging to create a meal that is both nutritious and appealing but because we pride ourselves on the quality of our home cooked foods at Ard Cuan, we want all residents to experience the pleasure of a delicious appealing meal so we continually strive to make each meal as visually appealing as possible, after all we eat as much with our eyes as we do with our mouths.